GranoporColor
Vopsea acrilică
Vopsea pe bază de răşini organice pentru fațade.
Impermeabilă la apă

Flexibilă

Rezistentă la intemperii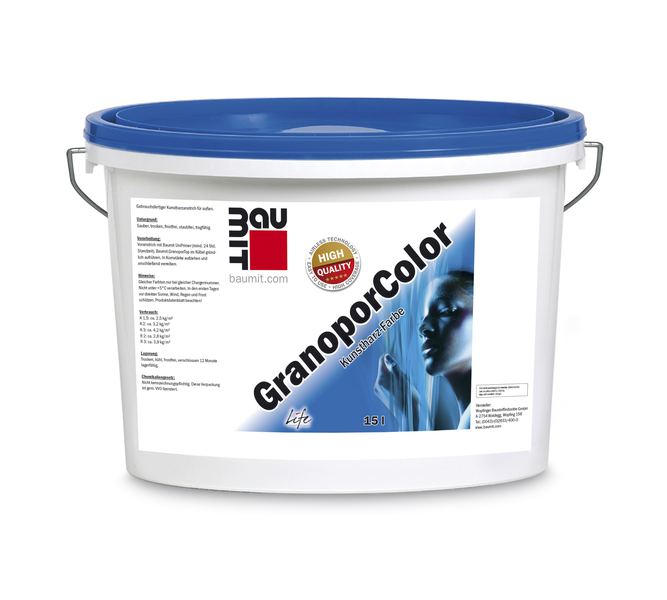 Variante produs
Termen de valabilitate
12 luni
Termen de valabilitate
12 luni
---
Selecție culoare
All color samples shown serve as a visual guide to the chosen product. Test samples applied on the façade for approval prior to full application is recommended. Slight differences between colors shown here, color swatches, color folders, natural samples and the materials provided are possible due to production processes and cannot be claimed against. Color and texture uniformity can only be assured within a production batch. Please note: The structure and nature of the substrate may affect the actual color appearance.
Cod culoare
color_name
HEX: hex_code
RGB: rgb_code
---